Active Nation Day
Active Nation Day is a movement created in 2012 by Lorna Jane to inspire women, their families, communities, cities and the world to live a more active life.
Sunday September 27th was the 4th Active Nation Day for Australia and the 2nd one here in The Netherlands.
We started the day in Paleistuin, The Hague, with a Zen fusion class, which I led together with Catherine. It was my first time teaching in front of 30+ people and I loved it. Everyone was full of energy and going with the flow. After a 30 min yoga practice filled with Sun Salutations, Warrior poses and Down-dogs, Catherine took over and took us into some great pilates inspired core exercises. After lots of rol-ups and rol-overs, scissors and pilates hundreds we surrendered on the mat in into Savasana.
Throughout the whole practice you could really feel the good energy flowing around the mats and see all the smiles on the faces. After the Zen class and lots of promise sheets we joined in on a HIT class thought by Adinda. Wow, what a workout... She really got us moving, sweating and our heart rate up.
Although we moved and sweat a lot on this day, we need to remember to do this everyday! Make time to move, find something that you like to do and go for it. Take your inspiration from AND and make Active living your lifestyle.
Here are some pictures of the event.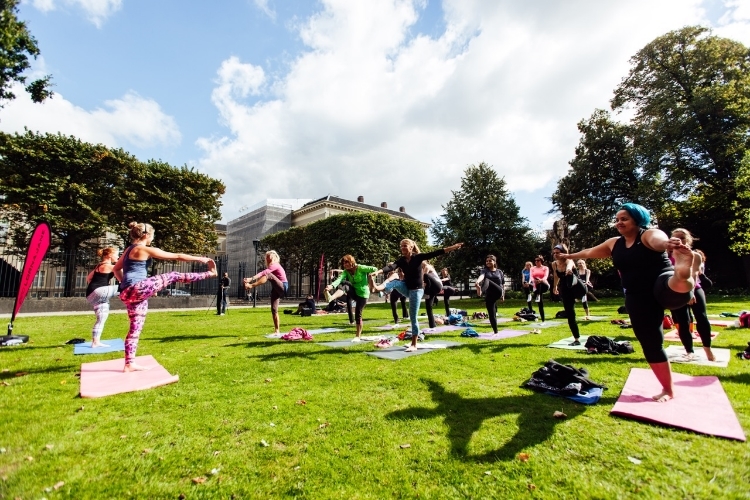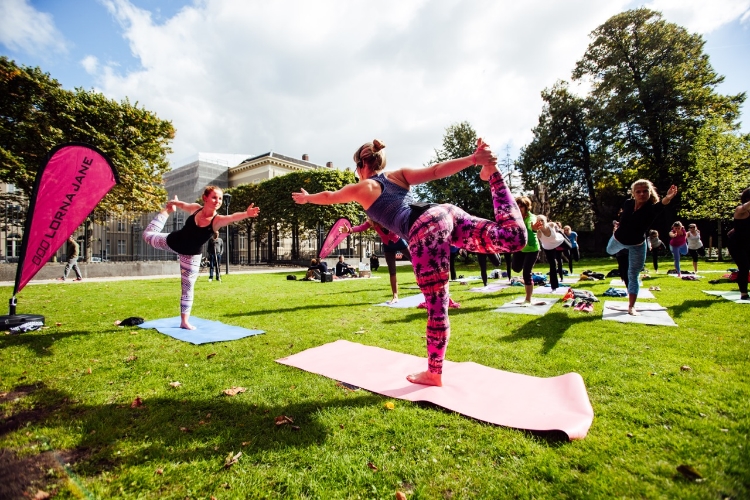 I want to thank everyone who made this day possible and especially my LJ-girls for being such inspiring sporty-sisters.
xoxo